Fifteen extension agents drawn from four zones in Tanzania have been trained on the use of videos to scale out agronomic recommendations developed by the International Institute of Tropical Agriculture-managed African Cassava Agronomy Initiative (ACAI). The zones were Southern, Eastern, Lake zone and Zanzibar.
The training also focused on the Six Steps to Cassava Weed Management & Best Planting Practices use case of AKILIMO.
The training which took place before the outbreak of coronavirus in Africa (26 -28 February 2020) involved the use of rechargeable mobile projectors.
Less than a month after the training, the extension agents conducted step-down trainings in 24 communities reaching 831 farmers.
The training of extension agents was conducted by IITA-ACAI team including Godwin Atser, IITA-ACAI Digital Extension & Advisory Services Specialist; Frederick Baijukya, IITA-ACAI Country Representative for Tanzania; Thompson Ogunsanmi, IITA-ACAI Scaling Specialist; and Mwantumu Omari, IITA-ACAI Scaling Officer for Tanzania.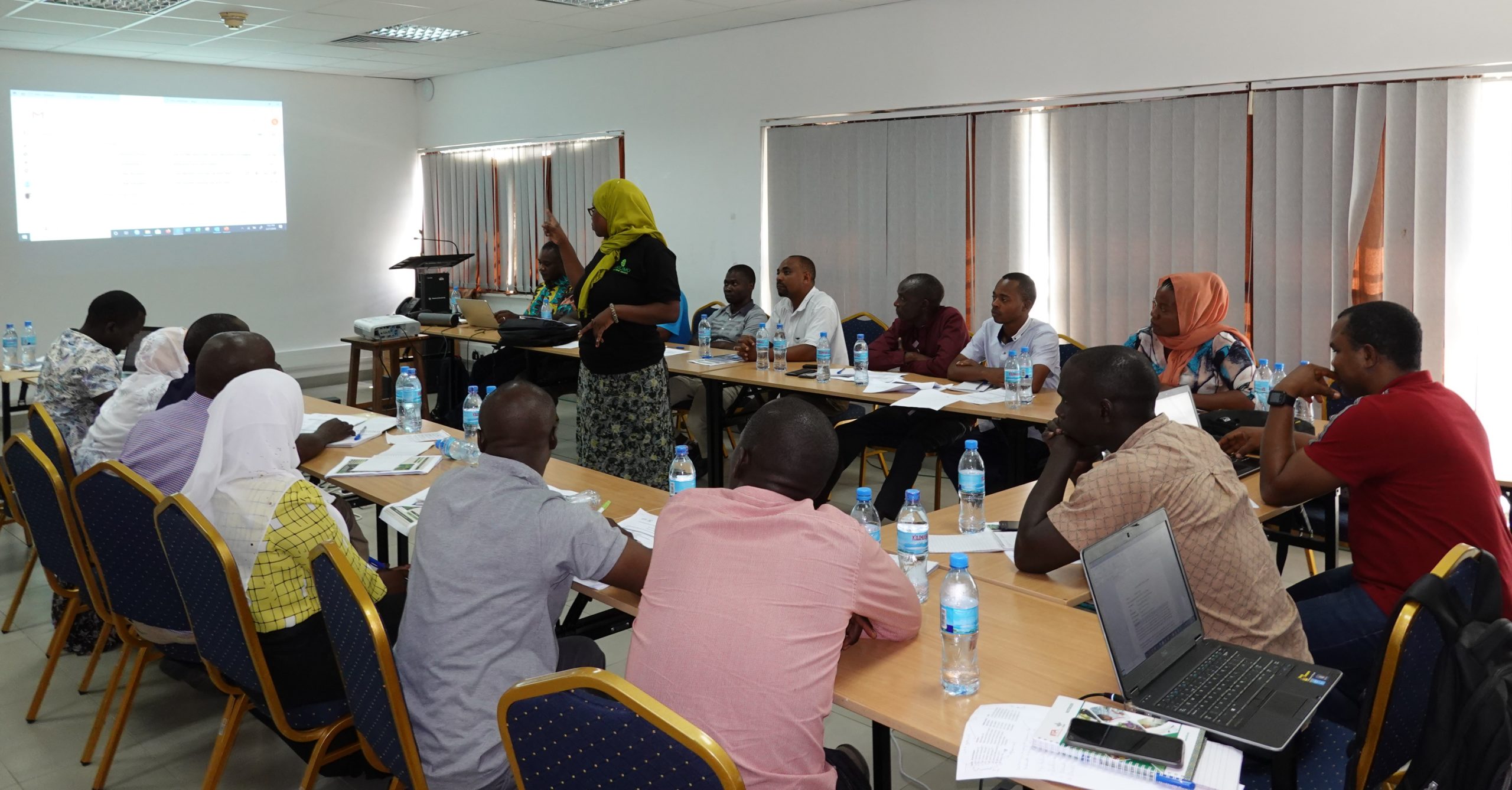 Atser took participants through the theory behind the Six Steps to Cassava Weed Management & Best toolkit, highlighting some of the common mistakes farmers make in weed control.
Participants were also taught the basics of facilitation and effective video presentation and how to engage farmers and achieve positive behavioral change.
The training was both theoretical and practical. The first part involved the extension agents carrying out roleplays. The second part was a visit to a rural community where the extension agents put to practice what they have learned.
Dr Baijukya commended the training methodology and took the extension agents to a planning session where milestones and timelines where set and agreed. He also called on the extension agents to be committed to their jobs to justify the investments put on them.
Dr Ogunsanmi and Mrs Omari took participants on the use of monitoring, evaluation and learning tools.
At the end of the training, the extension agents rated the training as very good and called on IITA-ACAI to continue the good work.