About Cassava Matters
Cassava Matters is a collaborative platform between the Cassava Weed Management Project also known as the Sustainable Weed Management Technologies for Cassava Systems in Nigeria, the African Cassava Agronomy Initiative (ACAI) and the Cassava Seed Systems project also known as Building an Economically Sustainable, Integrated Seed System for Cassava in Nigeria (BASICS).
The ultimate goal of the three projects is to improve the livelihoods and yields of smallholder cassava farmers in Africa through best practices in weed management and agronomy.
This platform seeks to provide information that will improve cassava yields, cassava root quality, cassava supply to the processing sector, and fertilizer sales, as well as help reduce the drudgery involved in weeding cassava farms across Africa.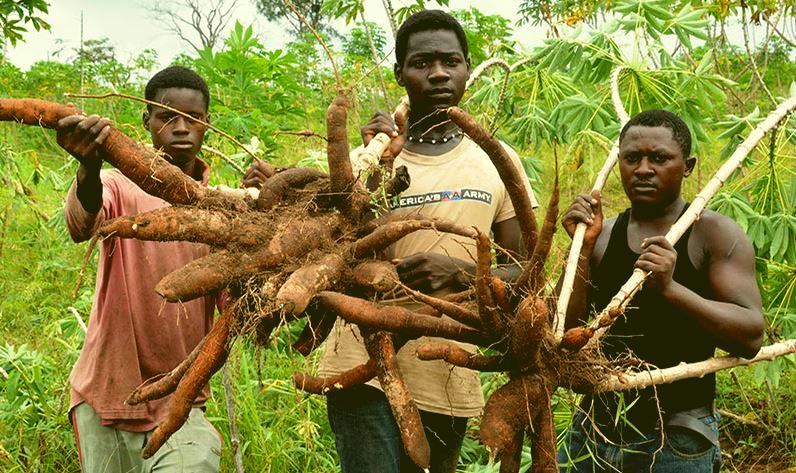 Our

Mission

Our mission is to help cassava actors especially farmers with the right information that will help them to maximize and increase the yield of cassava thereby creating wealth for cassava farmers through improved technologies while empowering them with the knowledge and information that will help transform rural livelihoods.
Cassava Matters Newsletter – 28th Edition
Cassava Matters Newsletter – 27th Edition
People Reached by Cassava Weed Management Project [2014 – 2018]
The training we received has clearly shown that the future is very bright for we farmers. I really thank IITA for their tremendous effort to ensure that the average farmer is liberated from poverty!
Alhaji Salami B. Mukaila
Farmer > Awe-Oyo Town
We have practiced the recommendations and discovered it is very convenient and cost effective for farmers. My advice to all farmers is to embrace the safe use of herbicides!
Mrs Elizabeth Folashade Adeyiga
Farmer > Ilara, Remo North, Ogun State
I now know that I should plant my cassava on ridges, always use the IITA Herbicide Calculator for herbicide spraying and apply best practice in weed management in terms of how and when to apply different herbicides!
Olusola Agoro
Nigeria Farmers Forum
The conventional farmer's practice shortens the life span of the farmer... but with the new method introduced by IITA and their partners, my fellow farmers and I have seen a huge difference in terms of yield!
Prince Isiaka Akanji Durojaiye
Farmer > Yewa North, Ogun State