Dr Anna-Marie Ball, a public health and nutrition expert, is the new chairperson of the Building an Economically Sustainable, Integrated Cassava Seed System, Phase 2, (BASICS-II) project (BASICS-II) following the departure of former Harvestplus Country Director of Nigeria, Paul Ilona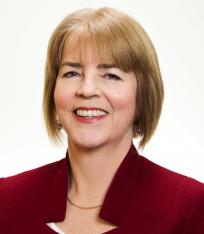 Ball, an applied behavioral scientist, holds a PhD in Community Health (University of Manitoba), and a Master in International Rural Planning and Development (University of Guelph). She has over 25 years of multi-sectoral experience in nutrition (through agriculture), water and sanitation (WASH) and reproductive health. She led the first research project proving that biofortification (micronutrients bred into crops) was successful for consumers and farmers. She has also led large multi-disciplinary and multi-cultural teams in the CGIAR System Organization, the private sector, and other non-governmental organizations (NGOs).

Welcoming the new chairperson, Dr. Alfred Dixon, IITA's Director for Development and Delivery, said the project would benefit immensely from Dr Ball's wealth of experience in research and implementation of development programs.