The debut of AKILIMO has presented an opportunity for cassava transformation in Tanzania as the East African country inaugurates cassava value chain association and embarks on reforms to transform agriculture.
"The AKILIMO tool would help growers of cassava to effectively tackle the poor yield currently harvested by farmers," Dr Freddy Baijukya, ACAI project coordinator for Tanzania, said at the inauguration of the Tanzania Cassava Producers and Processors Association (TACAPPA).
The TACAPPA aims to unite actors in cassava value chain in Tanzania and will act as an umbrella body to address issues facing cassava producers and processors in the country.
AKILIMO, which exists in printable format, mobile application and in electronic format, offers decision support to farmers on cassava farming systems.
"This tool which was developed by IITA-ACAI is an important contribution of IITA to Tanzania," Dr Baijukya added, stressing that farmers in the country should adopt the use of the tool to enhance their livelihoods.
The two-day event which was held at Mwalimu Nyerere Trade Fair Ground in Dar es Salaam, Tanzania on the 8th and 9th of February, drew the participation of top government functionaries including the Deputy Minister for Agriculture, Omari  Tebweta Mgumba.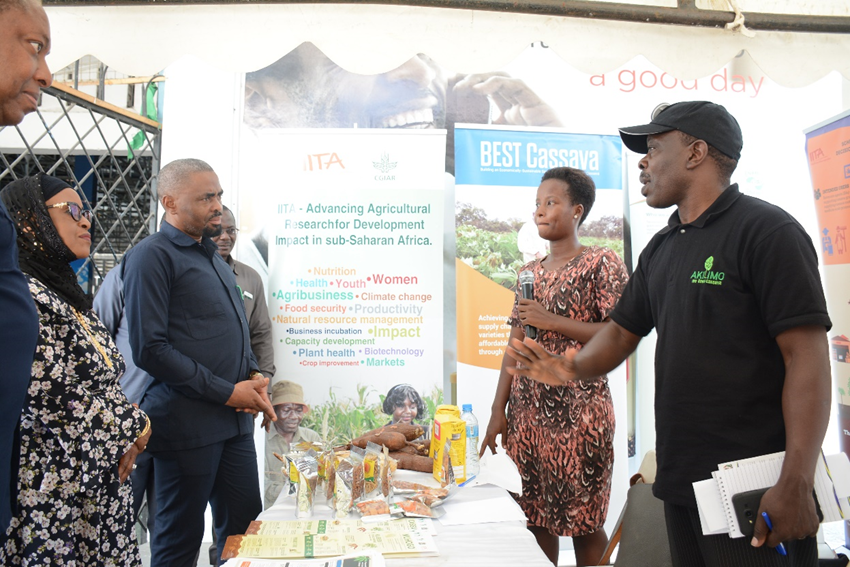 Dr. Baijukya assured TACAPPA of IITA's support in the provision of new and appropriate technologies to improve cassava productivity, post-harvest management, and cassava transformation.
Mgumba, while inaugurating TACAPPA, pledged government support to the new body. He highlighted a number of government initiatives predating TACAPPA including cassava breeding programs through Tanzania Agricultural Research Institute (TARI), a national cassava production campaign, signing cassava market protocol with China among many others.
The government envisions to see TACAPPA as a uniting entity for the cassava sector, promoting cassava production, establishing market linkages, creating awareness about the use of quality cassava seed and building the capacity of members.
Other officials who graced the occasion included the Deputy Minister for Trade and Industry, Stella Manyanya, and Zakaria Muyengi, the acting director for the Agricultural Sector Development Program (ASDP-II) in the Office of the Prime Minister.
The IITA team hosted a booth to showcase and demonstrate the use of AKILIMO tools in providing cassava agronomy advice, showcased the NURU Application, the Seed Tracker and cassava transformation technologies by IITA Dar- Youth Agripreneur group.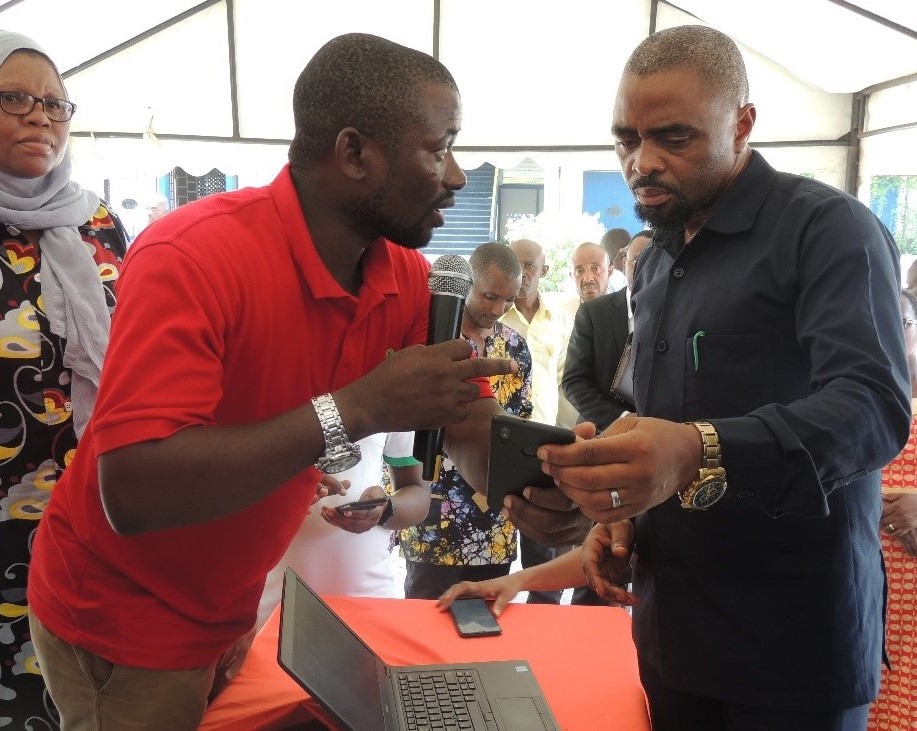 The AKILIMO tool would help growers of cassava to effectively tackle the poor yield currently harvested by farmers

–  Dr Freddy Baijukya