An online market place for cassava and cassava-related commodities has been launched on the Cassava Matters website, www.cassavamatters.org
The platform called Cassava e-Market is a multi-seller/multi-vendor platform where farmers (especially cassava farmers) can advertise and sell their produce. Related farming and processing equipment, herbicides, fertilizers, farmlands and lots more can also be advertised, sold and bought on the website.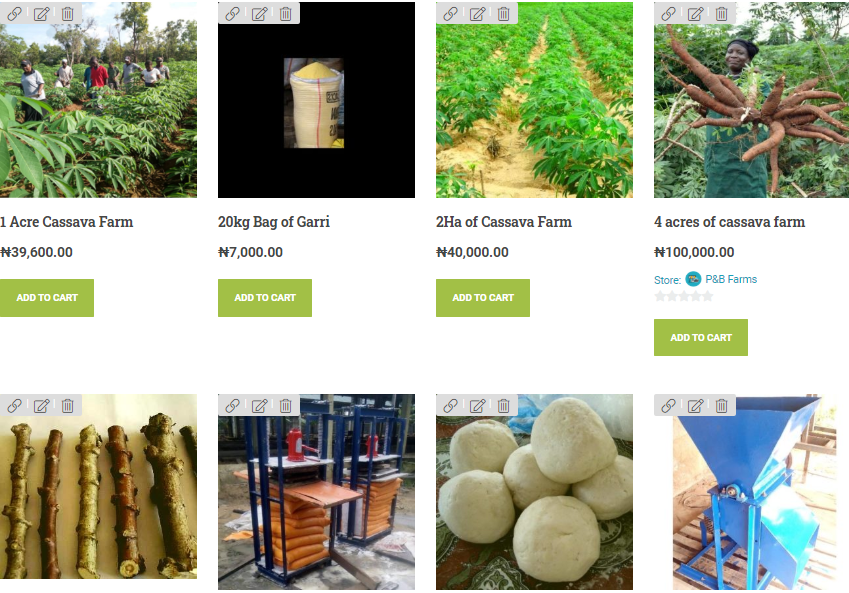 According to Godwin Atser, Digital Extension & Advisory Services Specialist with IITA, the online store was set up to satisfy farmers clamoring for a platform to advertise and sell their produce.
The platform operates like other popular online stalls by simply connecting the seller to a buyer. Cassava Matters is only bringing sellers and buyers together on the e-Market platform. The website would not be held liable for any sour deal between the seller and the buyer.
BUYERS
How to get the best from Cassava e-Market
To get the best from Cassava Matters e-market, buyers are advised to adhere strictly to the following:
Do not pay in advance before the delivery of any product

Try to meet with the seller to properly negotiate and pick up your products

Inspect and be satisfied with the product before paying for it;

Pay only after collecting the item.
SELLERS
Setting up your e-Market store on the platform is as easy as ABC
• Simply go to www.cassavamatters.org
• On the menu bar, click e-Market
• Scroll down and click on NEW VENDOR REGISTRATION and go through the instructions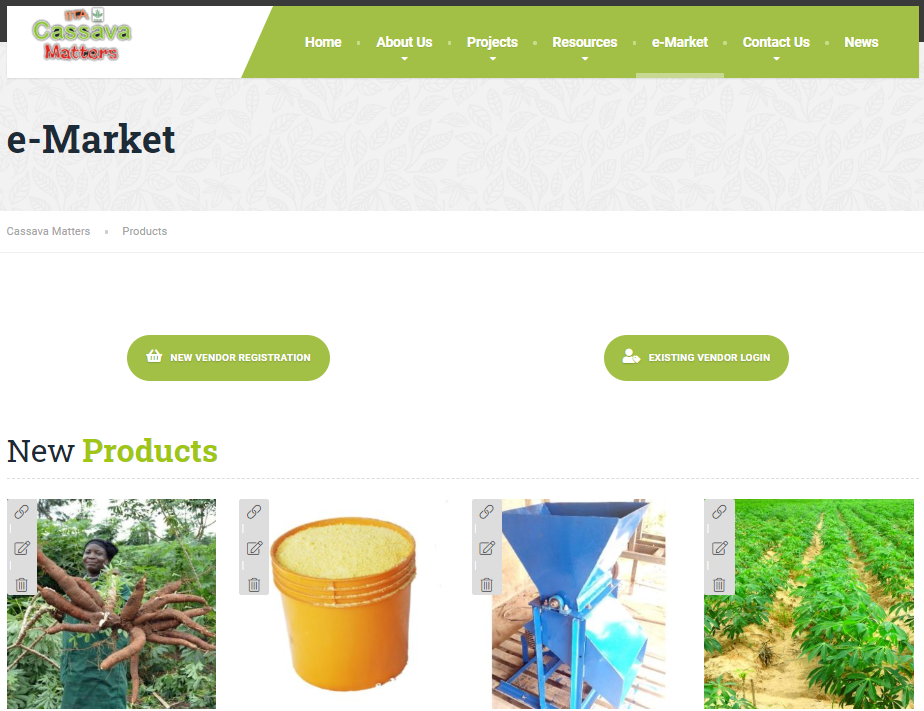 • Thereafter, click on REGISTER AND START SELLING, a Vendor Registration form will open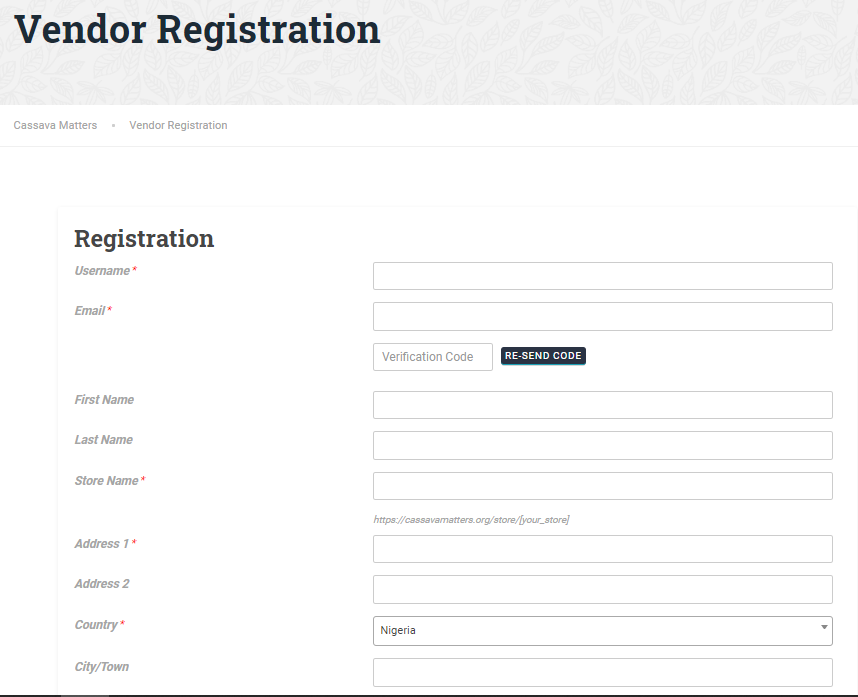 • Fill in your details on the Vendor Registration form. Immediately you input your email address on the form, a verification code will be sent to your email. Fill the Verification Code in the appropriate column, fill other required details and click Register
• A Store Setup page will open with the message, Welcome to Cassava Matters!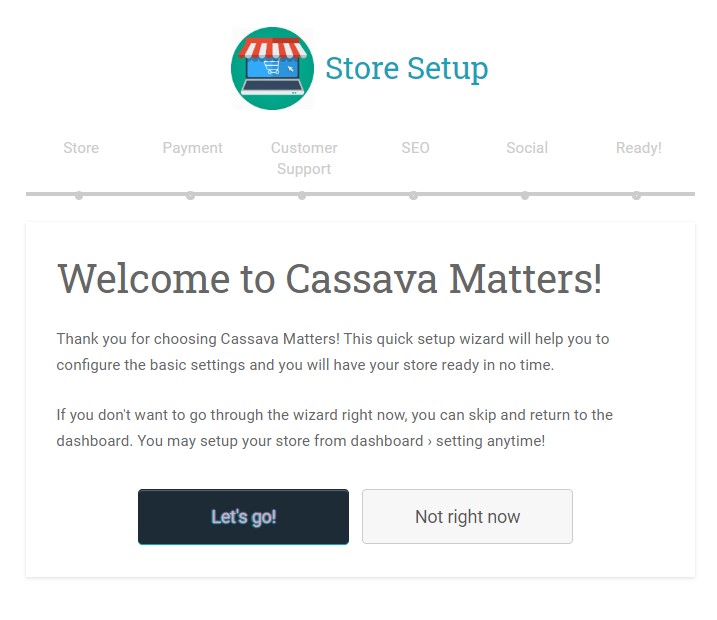 • To set up your store, click Let's go! Then fill the form that opens and click Continue
• A Payment setup page will open. Click on Skip this step
• A Support setup page will open. Click on Skip this step
• A Store SEO setup page will open. Click on Skip this step
• A Store Social setup page will open. Fill in your social media handles if you wish and click Continue. Otherwise click on Skip this step
• We are done! Click on Let's go to Dashboard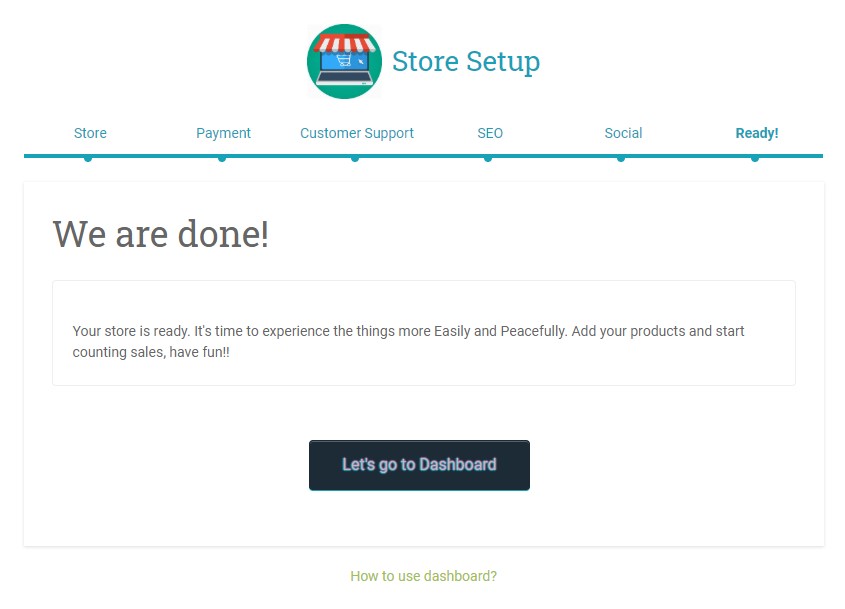 • When your Dashboard opens, click on Products. Then click on Add New to add new products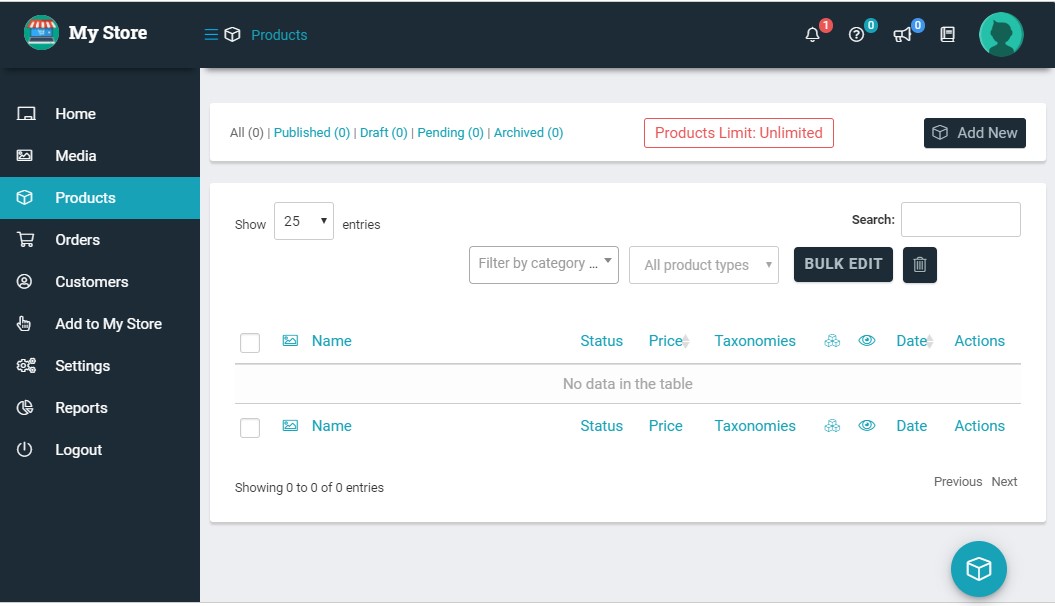 • Fill in the product details; title, price and description. Add a picture of the product, select an applicable category and click SUBMIT. Click on VIEW to see how your product is displayed on the e-Market