The Justice Development and Peace Movement (JDPM), one of the African Cassava Agronomy Initiative (ACAI) partners in Nigeria, recently honored the International Institute of Tropical Agriculture (IITA), ACAI, Harvest Plus, and two outstanding IITA staff in recognition of many years of fruitful collaboration that has resulted to impact on farm levels.
 A faith-based organization, JDPM works with people at the grassroots in the rural areas of Oyo State, Nigeria to promote sustainable human development and improved livelihoods. Agriculture is one of their main areas of interest as they train farmers to improve their yields and make more profit, subsequently enhancing their livelihood.
JDPM appreciated various projects they have collaborated on, such as Cassava Weed Management Project, Yam Improvement for Income and Food Security in West Africa (YIIFSWA) Project, ACAI Project, and Harvest Plus. They also presented awards to two individuals – Dr. Alfred Dixon and Dr. Godwin Atser – for their immense support over the years.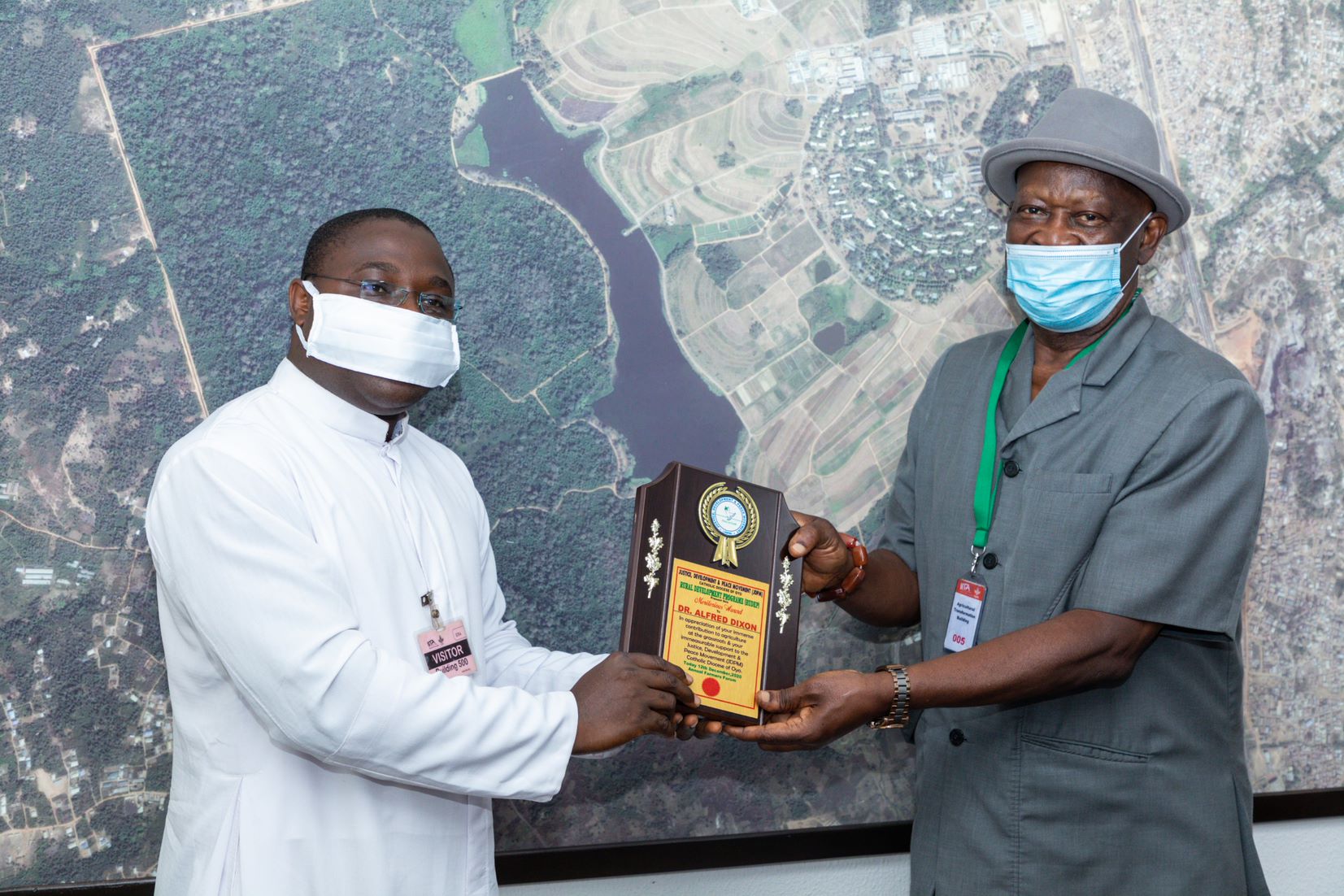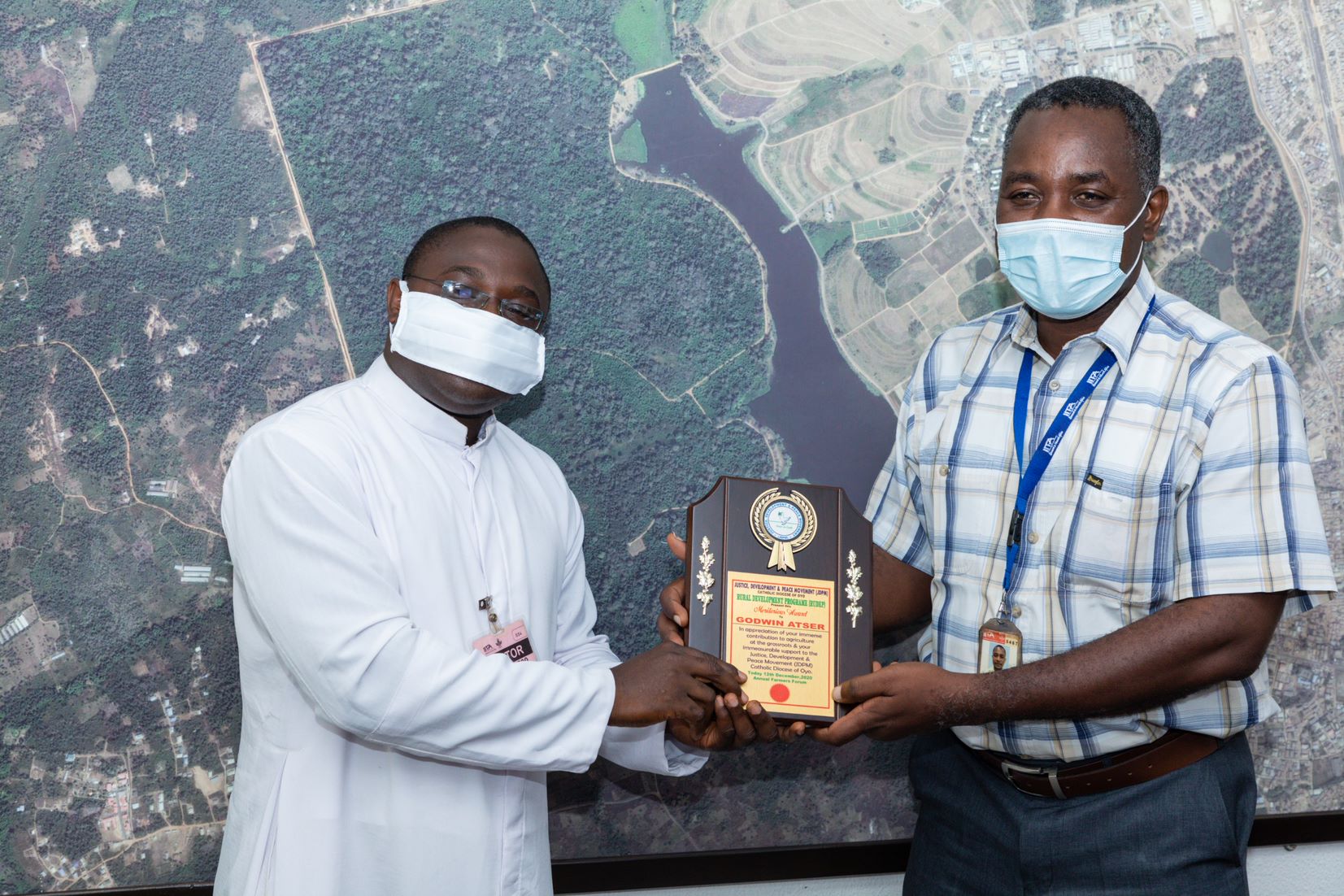 JDPM Coordinator, Father Gabriel Adeleke described Dr Atser as hardworking and dedicated partner with a passion for for rural transformation.
The Deputy Director-General, Partnerships for Delivery (IITA), Dr. Kenton Dashiell, spoke about JDPM's partnership with IITA, noting that it is a long-standing relationship that has been mutually beneficial. In his words, "it is a good relationship because it has been very productive for many years with consistent positive impacts on the livelihoods of smallholder farmers in Oyo State."
IITA and JDPM have been working together for the past 15 years in a relationship that has recorded a lot of success stories. JDPM is particularly grateful to IITA for supporting their farmers through different research projects and capacity empowerment initiatives which have brought innovations in farming and, ultimately, improved their livelihoods. 
Dr. Dashiell appreciated fellow IITA staff who had dedicated their time to the success of such causes over the years. He also noted that the best for IITA was  to be successful and deliver improved technologies at scale is through partnerships such as the collaboration with JDPM.