The African Cassava Agronomy Initiative (ACAI) conducted six training of trainers (TOTs) events at various locations in Eastern and Lake Zones in Tanzania on the effective methods of managing weeds that affect cassava productivity. The training included directions on the proper use of machines for weeding, combining mechanical weeding and other weed control methods, as well as the use and maintenance of mechanical weeding machines.
Prof. Friday Ekeleme, Principal Investigator, IITA Cassava Weed Management Project/ACAI supplement led the training for 108 participants comprising lead farmers, extension agents, technicians and officials from the Tanzania Agricultural Research Institute (TARI).
The training sessions included hands-on practical demonstrations in cassava fields owned by some of the participants. Anuoluwapo Adeleke, a mechanical weeding technician with IITA Ibadan, Nigeria, gave a practical lesson on how to assemble the machine, its operation and maintenance.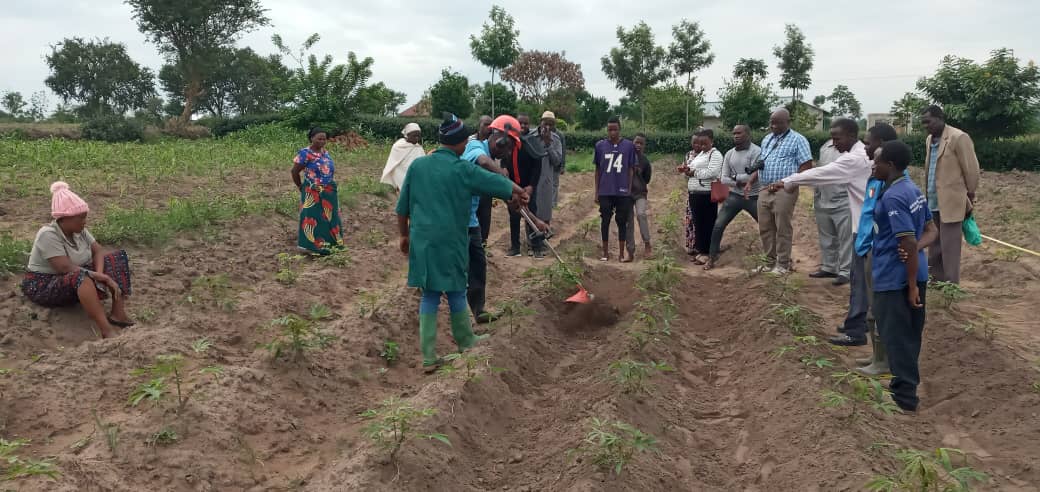 The extension agents and lead farmers that received the training are expected to carry out step-down trainings for cassava farmers within their areas of operation. The training events were held in Sengerema, Serengeti, Biharamulo and Butiama districts in the Lake Zone as well as Mkuranga and Kisarawe districts at the Coastal Zone.
Among those in attendance were TARI Principal Researcher, Dr Deusdedit Mlay, Engineer Oranasco Daudi, Laurent Aswile, Robert Ngomuo, Zakayo Machunde and Ally Ng'adoa of IITA.
Speaking after the program, Dr Mlay appreciated ACAI's efforts in developing the capacities of extension agents and local technicians to sustainably apply ACAI technologies after the project's lifespan.
More training programs have been lined up for 2020 to cover all the ACAI project areas of operation in Tanzania mainland and Zanzibar.